Lee Foran – Artist Statement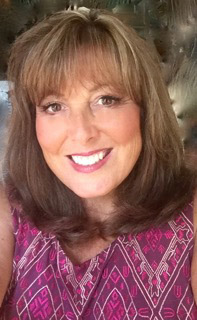 Born in Baltimore, MD, Lee discovered her love of music and creative expression at an early age. Whether performing, writing songs, or making art, she knew that her passion was in creating.
After performing music for several years, Lee spent the next ten years working as a human resource professional, before staying home to raise her son, Palmer. During those years, she started assisting friends and family with home decorating, eventually venturing out and developing a substantial client base. At the same time, Lee was introduced to mosaics and her love for this unique art form was immediate. Her clients began asking her to mosaic their kitchens, bathrooms, bars, and fireplaces, and in time, Lee stopped decorating and turned full time to the art of mosaic.
As a mixed media artist, Lee handcrafts work from a wide array of materials she has been collecting over time. Her portfolio consists of varied styles, although all fall within the category of 2d and 3d mixed media mosaics. Over the years, Lee's work has become more and more intricate and often thousands of hand-cut pieces of glass are used in each work. Her musical influence is often found in the mosaics she creates and is a favorite of many of her clients.
A love of learning and unquenchable curiosity keeps Lee inspired and constantly refining her techniques. Primarily self-taught, her knowledge and skills have been broadened through her studies with both national and internationally acclaimed mosaic artists.
Three galleries in Maryland show Lee's work and she continues to show at various juried fine art shows. Her art has graced the front page of Life at the Rocks magazine and has won several art shows awards. Lee currently resides in Ellicott City, MD.
Member SAMA – Society of American Mosaic Artists
Member Sykesville Painting Club
Member Carroll County Arts Council
"Great things are done by a series of small things brought together." ~ Vincent Van Gogh